Mozart Trilogy | Gran Teatre del Liceu
Vivaldi | Battalia e Tempesta
Wesendonck Lieder Wagner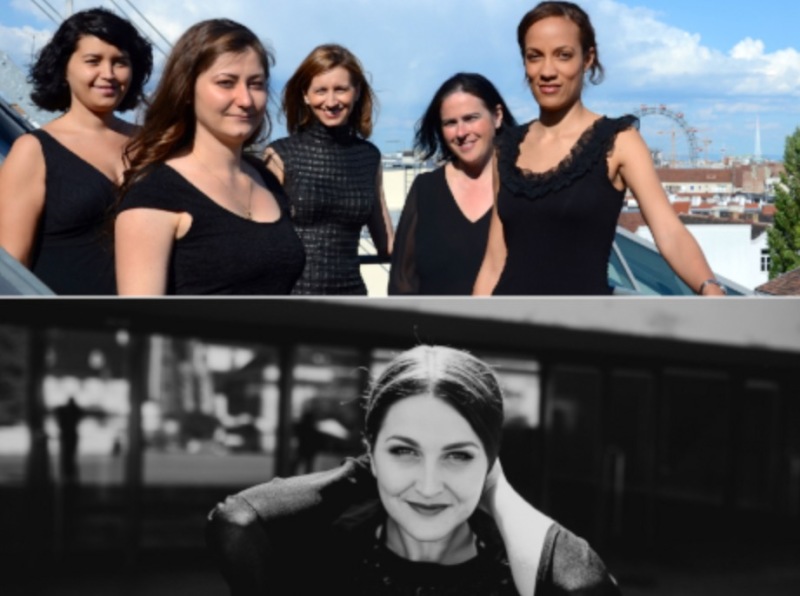 Summer concert with Ensemble 5

Brahms Clarinette quintett h-moll, Schönberg "Flüstern in der Nacht" / String quartett nr.3, Wagner Wesendonck Songs (Arrangement for Soprano und Strinquartett)

04.August 2020, 18.30 Arnold Schönberg Center Wien

Link Schönberg Center
CD RELEASE! Mozart "c-moll Messe" Minkowski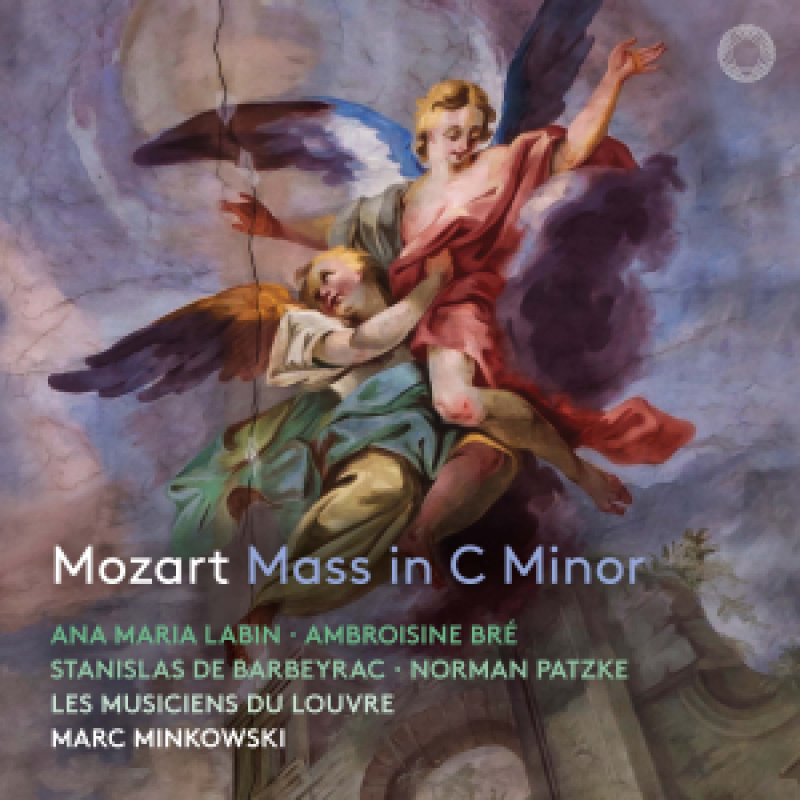 Festival Gala from Esterhazy castle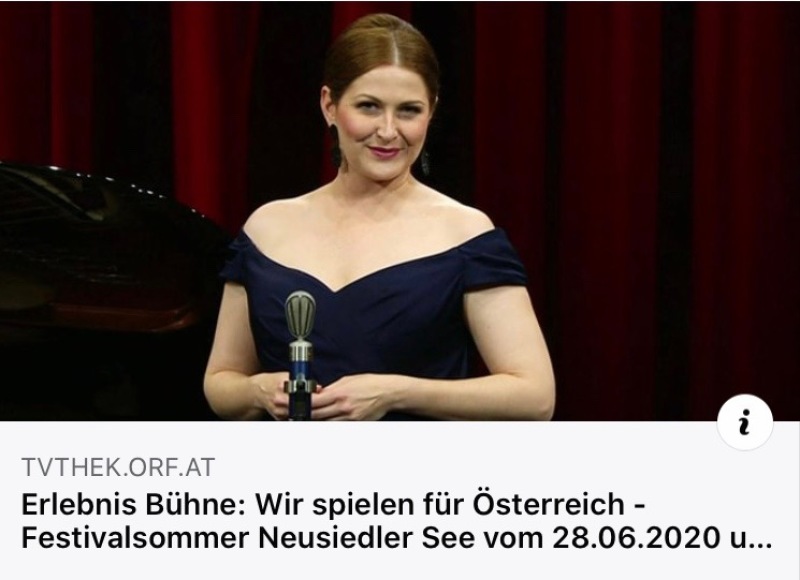 "Wir spielen für Österreich" - 28.06.2020
Live from the Haydn concert hall castle Esterhazy in Eisenstadt 
Festival Gala - Ana Maria Labin accomp. Christian Koch

with Julian Rachlin, Janoska Ensemble, Martina Serafin, Yusif Eyvazov

stream here: ORF III Mediathek and Fidelio
CORONA VIRUS INFORMATION
Due to the Corona situation, all performances from march 2020 on have been cancelled! As soon as concerts are allowed again, you'll be informed on this page! 
News
Mon, 2022-10-31
20:30

Ravenna

Teatro Alighieri

Le Nozze di Figaro | Mozart

Wed, 2022-11-02
20:30

Ravenna

Teatro Alighieri

Cosi fan tutte | Mozart

Marc Minkowski, conductor
Ivan Alexandre, stage director

Ana Maria Labin, Fiordiligi

Link Ravenna Festival
Bernard Herrmann - Salammbô


From Orson Welles' movie "Citizen Kane" - Bernard Herrmann

​Ana Maria Labin, soprano
David Charles Abell, conductor

Orchestre National de Bordeaux - Aquitaine
March 2019
Festival Enescu Bucarest 2017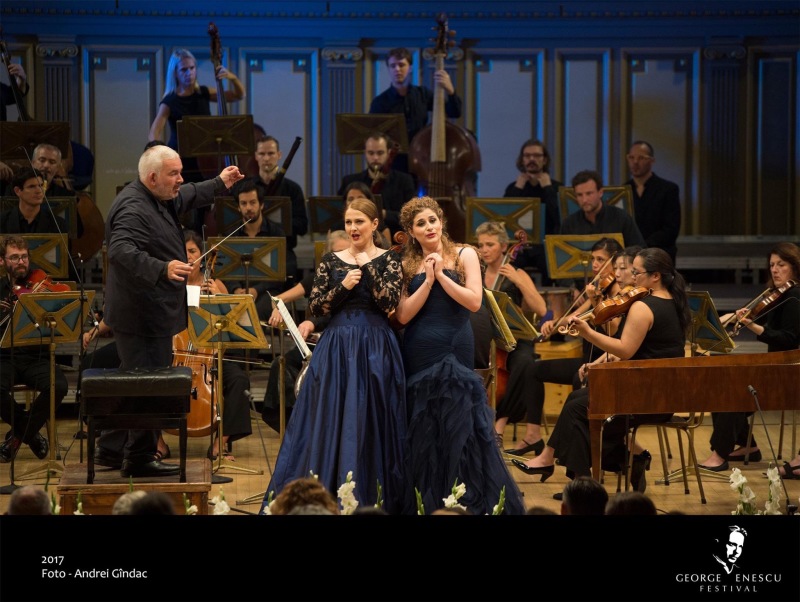 Fiordiligi | Come scoglio
W. A. Mozart | Cosi fan tutte
Fiordiligi "Come scoglio"

Festival Enescu Bucarest 08.09.2017
Marc Minkowski, Les Musiciens du Louvre
Le Diapason magazine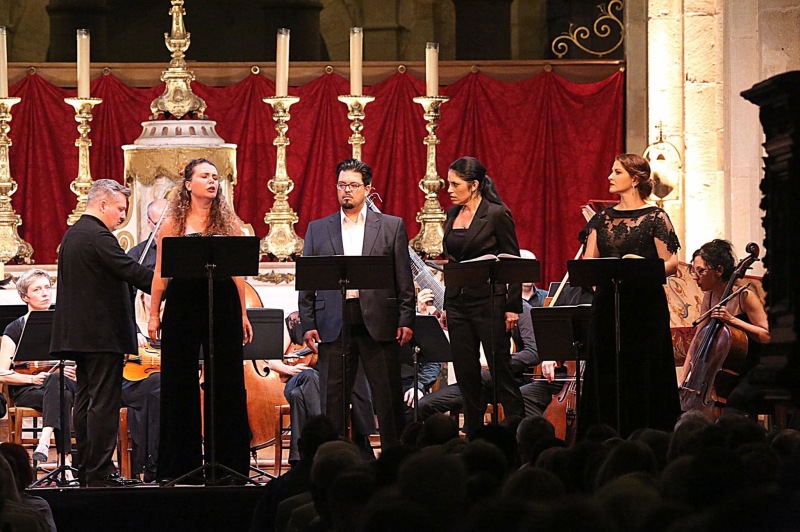 "Rodrigo de Handel au Festival de Beaune : victoire suprême
A la tête de son ensemble Les Accents, Thibault Noally dirigeait une distribution sans faille où brillait le timbre radieux d'Ana Maria Labin.
...Face à lui, plus qu'une reine. On devait à Ana Maria Labin des Mozart admirables avec Marc Minkowski (Donna Anna, Fiordiligi), mais son art de canaliser et d'imaginer la voix d'Esilena est confondant de naturel. Sa tenue instrumentale n'assèche jamais l'humanité absolument noble du personnage. « Per dar pregio », prodige de grâce en communion avec la splendeur du violon solo, vaut pour emblème de sa constance. Car d'un bout à l'autre, la variété des appoggiatures, les colorations inlassables de ce timbre radieux où passe l'ombre du doute, l'aptitude à tenir ensemble majesté, véhémence et vulnérabilité, la profondeur de pensée que manifeste le choix de chanter piano ce que d'autres durciraient, tout cela se résout en une incarnation que l'économie sublime du visage et du geste achève de rendre inoubliable. Grande artiste, et soirée rare, de celles qui honorent un festival." 
Jean-Philippe Grosperrin | Le Diapason, Le 23 juil 2018
Beethoven | "Ah! perfido"

Ludwig van Beethoven | "Ah! perfido" Op.65
Boston Baroque - Martin Pearlman, conductor
Video by Kathy Wittman/Ball Square Films